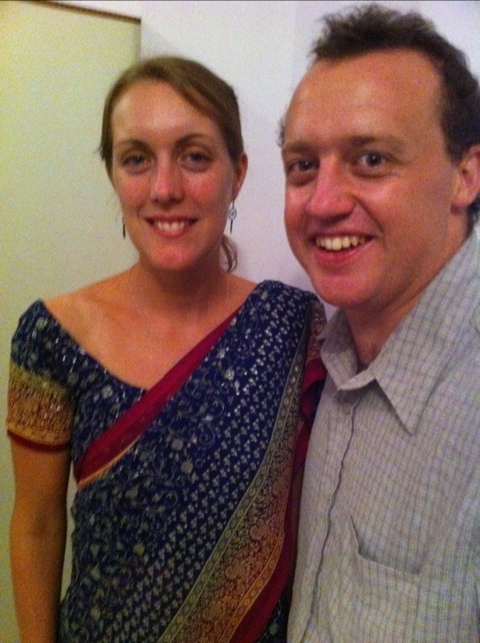 Just a quick post to wish everyone a very Happy Diwali! We're back in Jaipur for the celebrations, which have been fantastic – and as you can see Laura's dressed up for the occasion too!
This is our last day in north India – on Thursday we head south by train – to Mumbai and then on to Kerela. A long train journey but we hope it'll be worth it!
Simon & Laura
(We tried to post this last night but the Internet was down).