After all of the flavour and spice of Asia the food in South America so far has definitely been a little underwhelming. This, compounded by the fact that Brazil and Argentina are so much more expensive than Asia, meant that we actually cooked for ourselves a fair bit. However, here's a taste of some of the more noteworthy dishes we experienced in these two countries:
Por quilo (Brazil)
The best way to eat out in Brazil is at one of the buffet style "per kilo" restaurants where you can pile up your plate with a variety of food and pay for what you eat by weight (of the plate not the person). An oddity that we encountered at many of these restaurants was the salad dressing, having doused your lettuce in what you believed to be balsamic vinegar it is a bit of a surprise to taste the salty essence of soy sauce. In a moment of schadenfreude we enjoyed watching other tourists make the same mistake!

Feijao (Brazil)
I wasn't a huge fan of this dish as it seemed pretty flavourless to me, nevertheless feijao, stewed black beans, seems to be a Brazilian staple.

Churrascaria (Brazil)
Churrascarias serve up a range of barbecued meats cut straight off the skewer onto your plate. Somehow we managed to pass our time in Brazil without visiting a dedicated churrascaria restaurant (possibly because of the price), but we were able to sample some at the per kilo restaurants, our first foray into the food that South America is famous for – meat.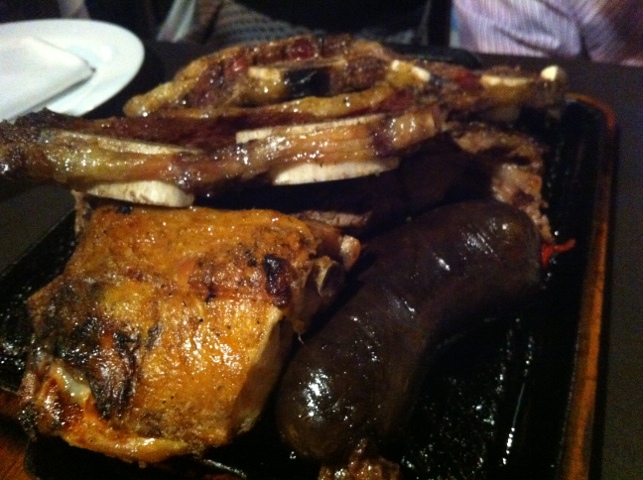 Acai (Brazil)
A slushy frozen purple delight, perfect after a day of trekking in Brazil's heat. Acai is a blend of ice, acai berries, and if you're not paying attention bananas (you can usually opt out of this), best enjoyed with a sprinkling of granola.

Batida (Brazil)
We discovered these incredibly sweet cocktails being sold by a street vendor in the midst of Salvador's chaotic carnival. Batidas consist of cachaça, your choice of tropical fruit, condensed milk and some very pink fruit syrup blended together with ice.

Caipirinha
Brazil's most famous cocktail made from cachaça, lime juice (although other fruit variants can be found), sugar and ice, needs a good stir and strong alcohol tolerance. In their country of origin these cocktails are mixed with generous measures of cachaça that will definitely leave you feeling worse for wear the following day.
Steak (Argentina)
If you weren't a fan of steak before entering the country you definitely will be by the time you leave! The thick, juicy Argentinian steaks come in a variety of cuts the best of which is bife de chorizo. Sometimes a choice of sauces are available but often the steak is served up in its own tasty juices. Sides of potatoes and vegetables are ordered separately and you definitely leave feeling that you've eaten enough meat for a week!

Empanadas (Argentina)
Empanadas make the perfect afternoon snack when you're waiting until the typical Argentine dinner time of 10-12 pm! These little filled pastries are probably most akin to the British Cornish pasty but come with a range of fillings the most popular of which are probably carne (minced beef, onion, pepper and sometimes a bolognese style sauce), pollo (chicken with onion, herbs and spices), and cheese and ham (a very rubbery and fairly tasteless cheese – the only kind available in Argentina with the exception of Parmesan)

Dulce de Leche (Argentina)
You can't spend very long in Argentina without encountering dulce de leche. This sweet caramely goo is made from condensed milk and seems to be used ubiquitously in any kind of sweet or dessert. You can easily order an apple cake in the hopes of avoiding the sickly sweet emulsion, only to find a surprise layer of dulce de leche, because really what desert would be complete without it? It may seem like a delight at first but after seven weeks you'll do almost anything to avoid it!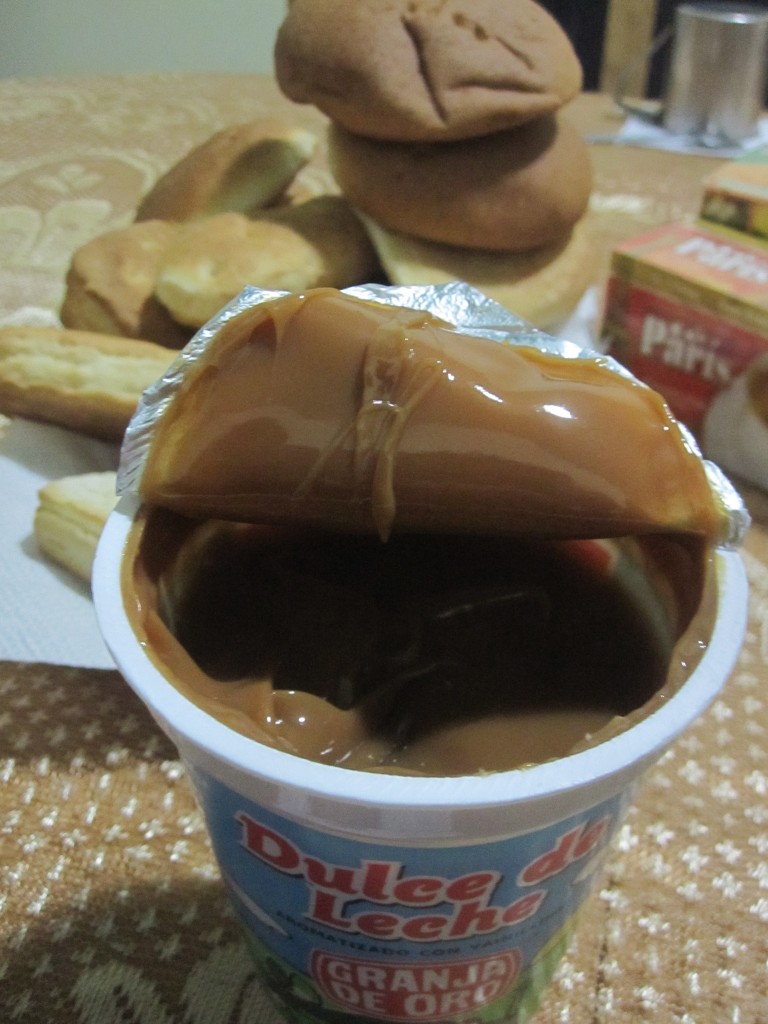 Laura